Dentist in Carrollton, IL



All our professionals at R. Scott Beavers, D.D.S. maintain the highest levels of accreditation and pursue ongoing education to stay abreast of the latest trends in dentistry.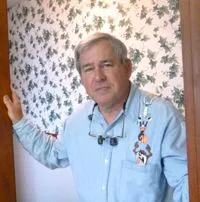 R. Scott Beavers, D.D.S.
Dr. Beavers received his Doctoral degree in Dental Surgery from Northwestern University Dental School. He is firmly committed to advanced training and continuing education with a centralized focus on advanced cosmetic and implant dentistry.
Dr. Beavers maintains membership in and has been awarded Fellowship in :
Academy of General Dentistry
American College of Dentists
International College of Dentists
He has served as Clinical Professor in the Department of Restorative Dentistry at Southern Illinois University School of Dental Medicine.
Dr. Beavers has participated in mission trips in Mexico and the Dominican Republic to teach and provide dental services in partnership with local dentists. Dr Beavers and his staff volunteer with the Mission of Mercy Clinics in Illinois.
He and his wife Laurie reside outside of Greenfield.
Debbie Traub
Debbie Traub has been a Dental Hygienist at Dr.Beavers office for 30 years. She graduated from Lake Land College in Mattoon, IL in 1981. She lives in Jerseyville with her husband Kevin and they have owned and operated the Dairy Queen in Jerseyville for 25 years. They have 3 daughters and 1 son-in-law. Courtney Traub, Suzanne and Brad Fry and Torrie Traub. Besides cleaning teeth , Debbie enjoys reading, shopping, traveling and spending time with her friends and family.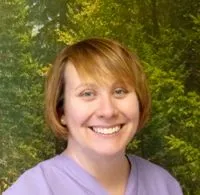 Jill Turner
Jill Turner has been working for Dr. Beavers for over 19 years. She worked as Dr.Beavers' assistant for two years while in hygiene school. She graduated from Lake Land College in Mattoon, IL in 1996. Jill lives in Jerseyville with her husband Chad and their two daughters Natalie and Carlie. Jill enjoys warm weather, camping , boating and spending all her extra time with family and friends.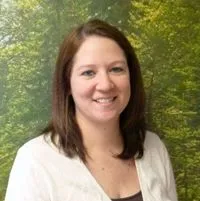 Megan Roberts
Megan Roberts has worked as a dental assistant for Dr. Beavers since 2011. She lives in Roodhouse. She enjoys reading, shopping and being with friends and family.
Laurie Crone
Laurie Crone has been with Dr. Beavers for 10 years. She graduated from Lewis and Clark Community College in Godfrey, Il with a certificate in Cosmetology in 1986 and Medical Coding and Billing in 2005. Laurie lives in Jerseyville with her husband Larry of 33 years. They have 2 cats Libby and Noah. Laurie enjoys photography, listening to music of all types and is a collector of music boxes.
Beth Coats
Beth Coats has worked for Dr. Beavers for 16 years as a dental assistant. She lives in Berdan with her husband Jason and their 2 children Kyle and Madelyn. Her interests are varied she loves to read participates in local 5k runs, and likes to travel.